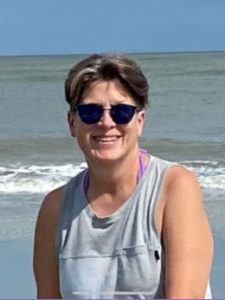 C P Whitaker MSW, LCSW is a psychotherapist providing services to clients in Western North Carolina through her private practice Centered and Balanced, PLLC. She is a Veriditas trained Labyrinth facilitator, certified in the Clinical Applications of the Enneagram and trained as a  SoulCollage® Facilitator
Currently playing at being semi-retired, she has decided at 60 to stop saying "I'm going to (fill in the blank)" and start doing all the things she has always wanted to do. Her current focus is turning her myriad ideas into a digital presence providing resources, skills, humor and a path to self-awareness for people dealing with challenging life circumstances. Menopausal Militia is the first of these offerings.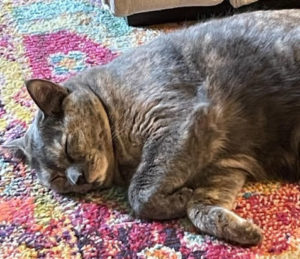 She lives in a never-ending DIY project with her brilliant but overly dramatic cat Luna (Tic).
At Menopausal Militia have found a safe place full of camaraderie and humor, coping skills for you and your loved ones, the latest information and resources and shared stories from readers just like yourself.  YANA – as they say in 12 step programs – You Are Not Alone.