Tips for Marketing your Art on the Wild Wild Web!
The idea of a starving artist does not have to be your reality. As you hone your craft be aware that there is a fun and effective way to be an entrepreneur too. These tips will help you get started.
"If you cut your own hair to make brushes, nothing will stop you"
KEEP RECORDS
Keep good notes on each piece. This will help you with pricing, for example does one piece take you a year or a weekend?
Time: When was the piece created & how long did it take
Materials: What kind & how much did they cost (medium, paint, stain, mounting, framing, etc., every out of pocket expense.)
Dimensions: Size & weight
Place: Where was each piece shown & where was it sold & where is it now? Did it end up in a public or private collection?
Sale Price: What did it sell for.
SEEK OUT OPPORTUNITIES
There are so many places to be; galleries, restaurants, demos, fairs.
Pick the brains of different gallery directors to learn about the business of selling, their exhibits and what their patrons desire, where they are on social media and what they are looking for. They are usually aware of new markets and trends before other sources. Be aware of, but not necessarily driven by, what sells.
Lots of grants focus on artists just graduating and experiencing the loss of free studio and equipment, but there are still many available for mid-career professionals, too. Sites like Artwork Archive provide a wealth of information on grants, residencies, calls for entry and other opportunities.
 "You can't stay in your corner of the forest waiting for others to come to you. You have to go to them sometimes."
Learn about event calendars and the arts & crafts organizations in your area. Follow their social media for info on programs and opportunities. Attend workshops and consider holding a workshop.
PHOTOS ARE CRITICAL
Either learn photography or partner with someone who is exceptional and can see what you see in your piece. Partnering like this can be essential to growing your email list (see below,) as well as your business. These photos will represent you on social media and print media, so you want to ensure the images are as professional and thoughtful as your art.
And let's address copyright. You can use watermarks, some of these are visible across the image. Others can be embedded into the image file itself in ways that are hard to manipulate. You can disable right-click or just show images that are very low resolution like 72dpi. See more tips under Social Media, below.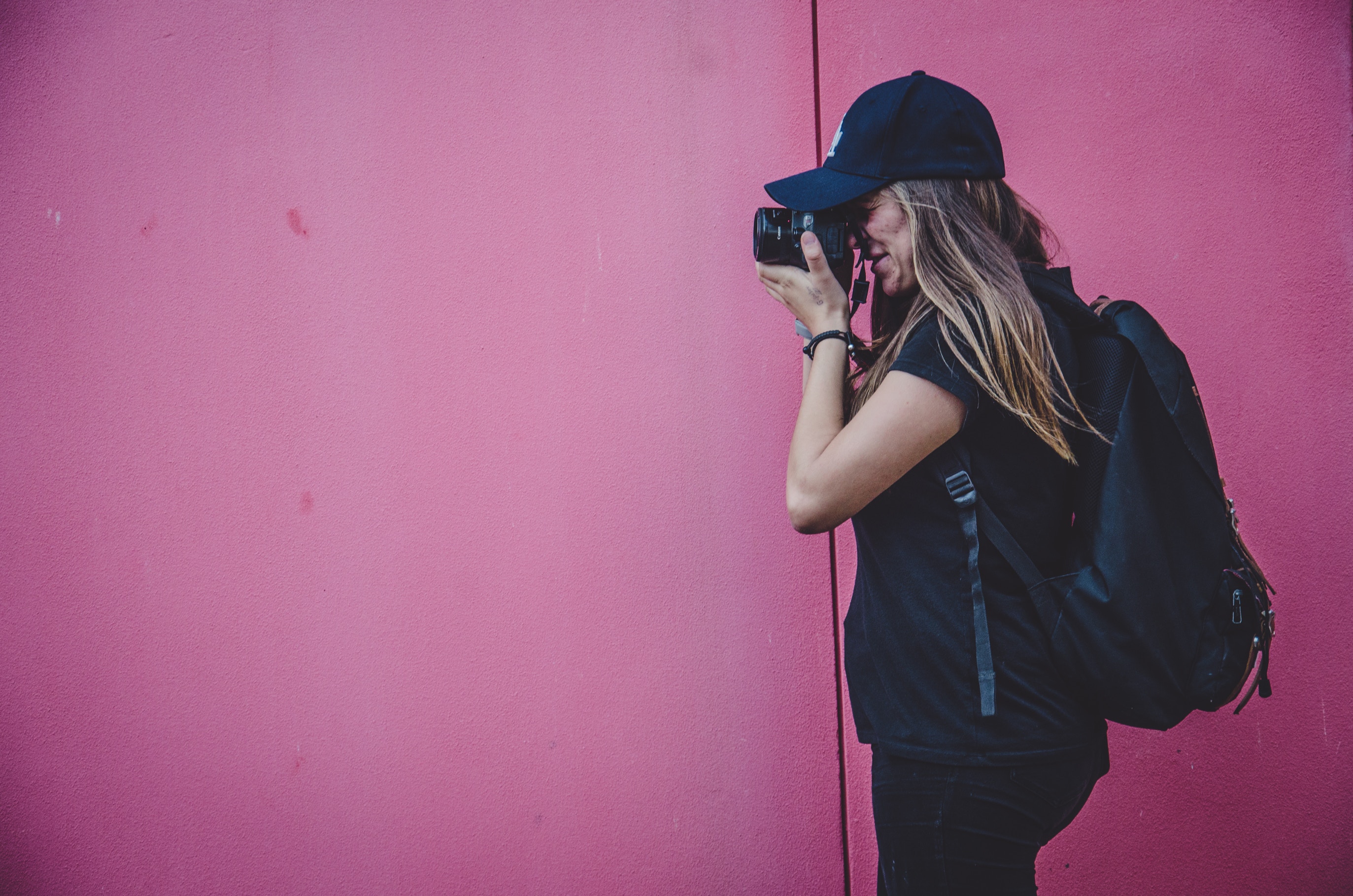 Photo by Cherry Laithang, Unsplash
DIGITAL MARKETING
By 2021, mobile ecommerce sales are expected to account for 54% of total ecommerce sales. Google processes 40,000 queries per SECOND. Every day more and more commerce is powered through smart phone and other mobile devices.
More than 200 companies sell their fine art online. Sothebys and Christies hold online only auctions and people bid millions on art they've only seen online. The two most critical things for you to do as an artist entrepreneur are to have a good website and an excellent email list. These are the only two pieces of online "real estate" that you own and control. Then use social media to connect and engage.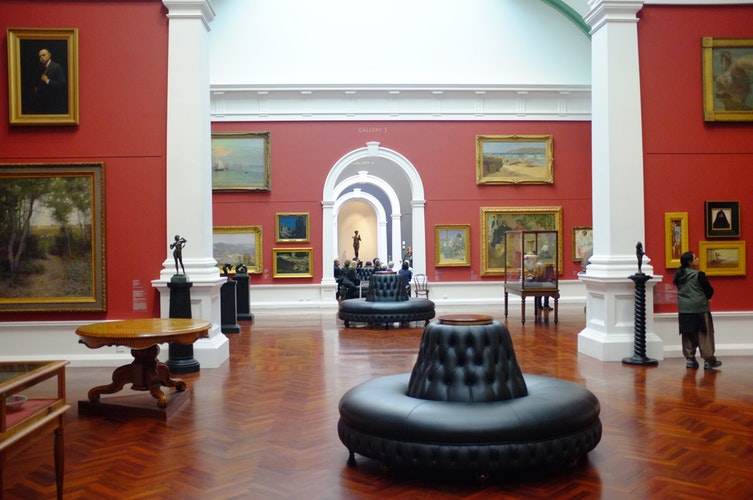 Photo by Akshay Cahuhan, Unsplash
Website
You need your own website and your own domain name. You come across as more professional and do better in online searches. YourName.com is best, if available or try something like YourNameArtist.com or YourNameSculptor.com.
Your website is going to represent you and your art to the world so ensure it is as professional and creative as your art. Think of this as your showroom, a 24/7 gallery exhibit; make it a reflection of your skill. Don't scrimp on a cheapy cookie cutter do-it-yourself one-size-fits all website. It's ok to start out with something like WordPress.com to get started, but it's not ideal. If your art goes for $7,500 a piece, don't put it on what looks like a $29.99 site.
Email List
 Your email list is your golden goose. Social media sites can fail or suspend you or even close your account, sometimes just for having too many followers! You own your list, your contacts; patrons, customers, gallery owners, fellow artists, suppliers and fans. Develop the habit of managing all your interactions, face to face and on social media, with an eye toward adding them to your email list.
Get more exposure by collaborating with other artists and organizations. Leverage those partnerships (a multi-artist exhibit, photographer taking photos of your art, etc.) and putting the word out on their social media and email campaigns! You have to learn to ask for help. It's amazing how many people want to help.
 Once you start growing your email list think about how to use it for newsletters, updates, announcements and such. Many very affordable email campaign management packages like Mail Chimp or Constant Contact will offer a variety of easy to use templates, let you categorize your contacts for targeted communications and track analytics to better understand what content is most effective.
 Social Media
To engage social media yet protect your intellectual property you can post and share photos and videos that evoke the process, think:
A poised hand holding a brush, carving tool or fabric hook
A stream of sunlight hitting a corner of the piece
Smiling from behind an easel
Consider only showing full professional images of pieces that are sold or commissionable. To further protect your professional photos, use watermarks as described in Photos are Critical, above.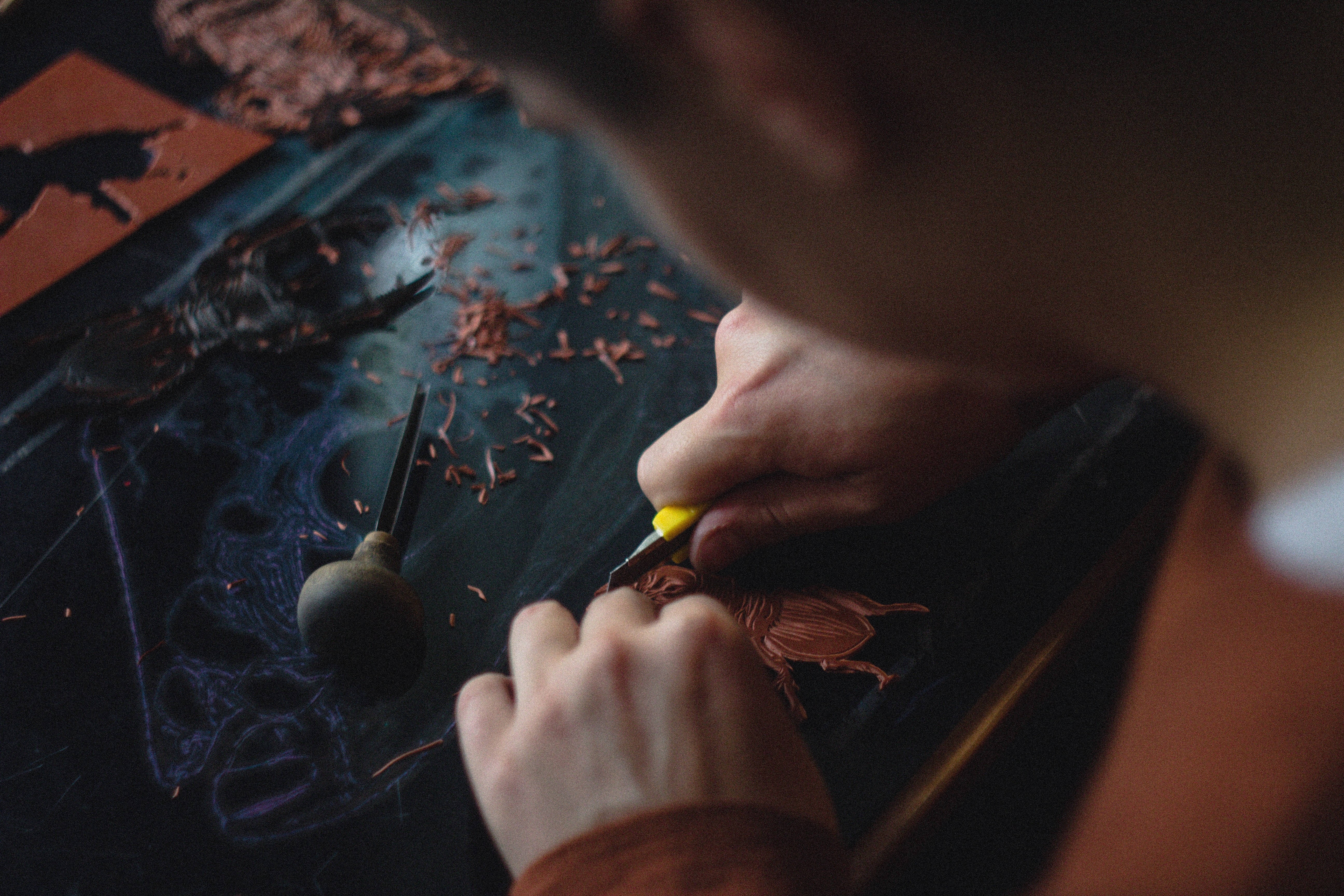 Photo by Angelina Litvin, Unsplash
SOCIAL MEDIA Whys and Whats
The three cardinal rules for social media is make it fun,
be consistent and
pay attention to the stats/insights.
Social media inspires 37% of purchases and that percentage is growing. If you want to be financially successful as an artist or in any endeavor, you have to be social. You can make a boatload of money through social media by putting the emphasis on the social, not the transaction. Connect with human beings as a human being.
Social media platforms like Facebook or Pinterest or LinkedIn, are the hangouts. Different demographics of people are on different platforms. For instance, successful women seem to hang out on Pinterest, professionals hang out on LinkedIn, and with over 2 billion+ users and climbing, just about everyone has some presence on Facebook. Instagram, for the younger more tech savvy crowd isn't too far behind with over 1 billion users.
Start out with two channels, maybe Facebook and Instagram or Pinterest, whatever makes sense for the demographic of people most interested in your work. The key is to have fun! Post cool stuff. Then correspond with people when they reach out in a timely manner, strive for within 24 hours. Post
Live video (the darling of Facebook, garnering 95% fb notification rate!)

Always do GoLive in portrait view!
Facebook records GoLive, save it and then upload that to You Tube!

Video directly uploaded to Facebook (not YouTube! YouTube will vastly lower your Facebook posts' ranking! Upload to YouTube separately.)
For videos

Fun
Interesting
candid
easy
15-90 seconds
consider captions or other content because a staggering 85% of videos' viewers watch without sound!
Do upload to YouTube also because it is the second largest search engine.

Photos (images are the language of communication!)

of your art
your process
your past
classes you take or give
your muse or pet

Events and other happenings.
Ask questions
 Boost to target the right audience to expand your engagement
and BUILD YOUR EMAIL LIST!!!
ODDS AND ENDS
Don't hedge on the price – ask for what it is worth, scaling back to meet someone else's budget never works in your favor.
And speaking of emails, whenever you quote a price to a potential customer, always include cost for shipping & handling and a link they can click to pay your PayPal or other account right now.
Consider organizing your work with an eye toward community in a way you structure your business as a 501(c)(3).
With a Call to Action, the goal is not necessarily a transaction…but an engagement.
Reach out to influencers and tastemakers. A supportive word or recognition from an Oprah, an Ellen or an Elon can skyrocket your business.
As you start out look for workplace flexibility (time off) don't quit your day job, but if you're going to it, do it 100%!
  Work to bring a level of magic to all you do. All the small things add up.
Image Credits: Unsplash Artists
Akshay Cahuhan
Andrew Neel
Angelina Litvin
Bruce Mars
Cherry Laithang
Daniel Mingook Kim
Kerensa Pickett
Nordwood Themes
Plush Design Studio
William Iven
Music for video by bensound.com