GEOSPATIAL DATA
What it is and what it means for your Google ranking!
The new adage for Google ranking is the old realtor's adage: location, location, location. Mobile users are driving Google ranking algorithms thus placing high priority on local citations. 
A local citation is any online mention of the name, address, and phone number for a local business. Citations can occur on local business directories, on websites and apps, and on social platforms. Citations help Internet users to discover local businesses and can also impact local search engine rankings. Google uses local citations to "prove" you, as a business:
1. Are who you say you are
2. Do what you say you do, and
3. Are where you say you are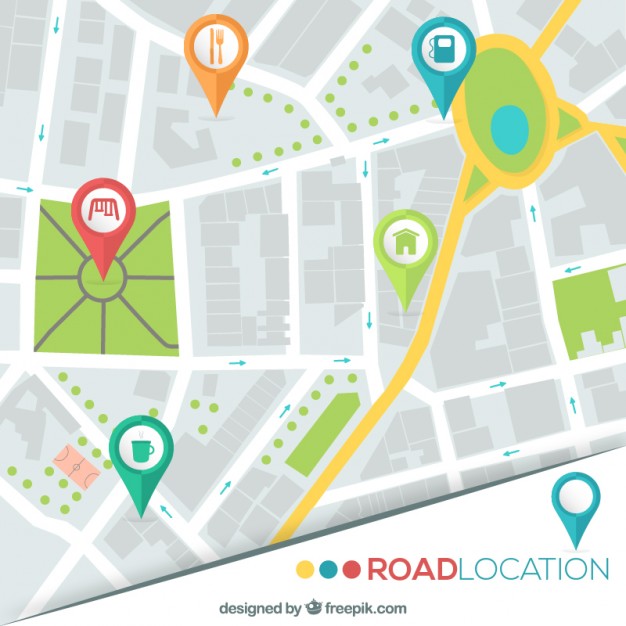 Geospatial is a relatively new term used to indicate data that has a geographic component to it.  This could be coordinates, address, city, or ZIP code. GIS data is a form of geospatial data.  Other geospatial data can originate from GPS data, satellite imagery, and geotagging.
According to Wired, "Cartography is the new code. Increasingly, everything from your takeout delivery to your UberPool route is orchestrated not just by engineers but by cartographers. Between 2007 and 2015, the number of grads earning master's degrees in cartography increased annually by more than 40 percent on average. And as advanced satellites, digital mapping tools, and open-source geographical software progress, the demand for cartographers is projected to grow nearly 30 percent by 2024."
 So what does it matter to your business?
Local results appear for people who search for services near their location online. They're shown what's called a 3-pack, the top three places Google thinks are best for you. For example, if you search for "Italian restaurant" from your mobile device Google will show you nearby restaurants emphasizing the top three it thinks you'd most like to visit. See the image below. 
Google produced these recommendations from complex algorithms using geospatial date plus artificial intelligence gleaned from your online activity (local reviews, posts, photos, etc.) compared with the online activity of the rest of the world.
In this example, you'll see a mobile user has requested "Italian Restaurants" and Google presents three near the user. Thing is, you might be the owner/manager of an Italian restaurant even closer but these are the ones Google recommends for this specific user based on its algorithms using artificial intelligence and geospatial data.
So why not your restaurant?
Are you present on Google Places and the other top directories (now called citation sources) like Yelp, CitySearch, Yahoo Local, Foursquare, etc.?
Is your website getting traffic?

Is your website frequently updated with reviews and fresh content?
Is social media posting driving traffic to your website?
Are you running on-line promotions?

Do you have a lot of good reviews?
Are you asking for reviews?
Do you respond in a timely manner to reviews and social media interactions?
Does Google consider you an expensive restaurant, a family restaurant, a romantic restaurant, a trendy restaurant? Do you know?
Your answers to these questions are critical to your ranking on Google.
 Want to dominate the competition in your region?
Emerge Multimedia performs website and social media assessments to produce effective digital marketing plans. Contact us today! info@emergemultimedia.com 828.351.6766