Emerge Multimedia is the proud presenting sponsor of the
Tryon International Film Festival.
The Polk County Film Initiative (PCFI) is expanding its theme of bringing film production to Polk County by hosting the Tryon International Film Festival. The festival organizers are expecting about 100 independent films and filmakers, from as far away as Nepal, which will premier over a three-day period at multiple venues in and around Tryon, NC.
The festival will be attended by a host of film makers, actors, writers, producers, financiers and film enthusiasts all set to enjoy educational breakout sessions, festival merchandise, cocktail parties, so much more.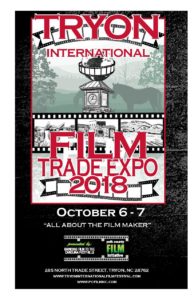 In addition to sponsoring the Festival, Emerge Multimedia is powering the festival's website and other digital marketing.